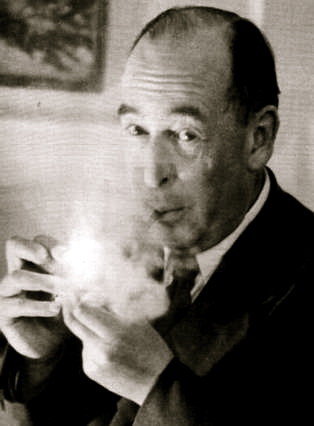 One of my little brother's [He's 6 feet tall, 29 year old brother. My "baby brother" is also nearly 6 feet and is 19 years old. Whatever you might say, I'm the 5'3", 31 year old BIG sister!] favorite philosphers/theologians/authors is C.S. Lewis. He loves him so much that his first born son's namesake is after C.S. Lewis - Lewis Samuel. For good reason. He's incredible. A couple years ago my mom bought me Lewis' A Grief Observed to help me grieve through my infertility. It was healing and validating.

Last night I was reading another book with these 2 C.S. Lewis quotes. Not sure where they're from. I hope they are nourishing and healing to you in you find yourself resonating with them...


"There is nothing we can do with suffering except suffer it.
"

Many, many times in the grief of the past several years, I heard people say that I should get over it. Move on. Count my blessings. Focus on God's goodness. Forget what's behind. Maybe they didn't say it directly, but it was roundabout. I heard it in their tone or saw it in their eyes. Maybe I just intuitively felt it. But I also intuitively felt what Lewis wrote here. You just gotta suffer through it. Live in it. Feel what I feel. Validate it. And trust that God is moving me from this place to a better, a holier place.


"We're not necessarily doubting that God will do the best for us;
we are wondering how painful the best will turn out to be."


Even up until this past week when our first Embassy date was postponed, I wondered that exact thing. I sincerely believe that God will give me his best. "So if you sinful people know how to give good gifts to your children, how much more will your heavenly Father give good gifts to those who ask him." [Matthew 7, italics mine]. I used to sign all my emails "God's Best". I'm willing to go through the pain in order to receive his good gifts.

To the One who was well acquainted with sorrow, help me in my unbelief and trust you even when the pain seems unbearable. Thank you, Jesus, for the good gifts named Judah and Addise you are giving us this month! And thank you for grace through my doubts and sustenance in my greatest pain.