For those of you who didn't get enough details on the first couple blog posts about the BIG DAY, here are more...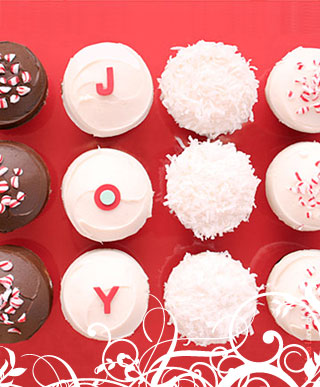 I woke up on Monday morning not thinking about getting THE CALL today. I had just posted on the joys of Mondays, but it didn't cross my mind. I had just finished a very sweaty workout at 9:25am and was checking email. At 9:35am my phone rang and "Christian World Adoption" was the caller ID. I gasped and my heart skipped a couple beats. Honestly, I was bracing myself that they were calling for another reason, not THE reason. I answered and was told about these 2 little ones the mostly matched our preferences, and asked if we would like to receive their info [1st medical reports, bio info, and pictures]. I gasped out - "YES!" After a whirlwind 15-minute phone call and taking copious notes on my laptop, our case manager said she was sending us 3 emails: 1 for each kiddo and 1 with all the legal paperwork.

The only other time I've had a conversation I can barely remember because of joyful emotional emotional is when Brian proposed to me on December 18, 2000. In one moment while talking with our case manager, I thought, "this is just how I felt when Brian proposed to me!!!" Life-changing. Overwhelming love. Deep peace. Heart racing like crazy! Sense of THIS IS IT!!!

I hung up the phone and LITERALLY started wailing on my knees in what will be the kiddo's bedroom [currently our workout room]. Friends, it was a few steps beyond ugly crying. I was out of control - almost hyperventilating. Dripping sweat. Tears flying out my eyes nearly horizontally. Mouth contorting between crying and laughing. But I knew that I had to call Brian immediately because the emails were being sent to both our accounts. I pulled it together, took some deep breaths, and called him. He answered and I managed to ask him if he was alone [he wasn't] and told him to get alone now [he complied because he thought I wanted to tell him something else]. When he said, "Ok, I'm alone." I said/screamed/wailed out something like, "Babe, we got our referral." He kind of understood me but repeated it to make sure. Brian said that was when he started crying - when he could hear me say "YES!"

We feverishly opened up our 2 laptops and the 3 emails were waiting. The first email was sent at 9:48 for Lil' A. With over 2000 miles separating us, we opened up the email at the exact same time and looked at his pictures together and documents. I sobbed. Brian calmly but enthusiastically and JOYFULLY commented on our future son. We were in awe. We spent a LONG time going through every little detail of his pictures and documents.

Then, we opened up the email sent at 9:50 for Baby T. It was the same experience for her. There were so many "oh my gosh", "she's so beautiful", "look at our baby girl", "she looks SO healthy" comments. We instantly knew we wanted to say "YES" to their referral. So after over an hour on the phone together [I wonder what Brian's mom was thinking with him disappearing that long!?!?] we decided that our strategic communication plan didn't really apply until Brian was home. So, we decided that Monday we would ONLY tell our immediate family the news. Brian was headed over to his sister's house with his mom and he would tell them together. I got off the phone, took a breather, and called my mom.

Before Brian left for Indiana to be with his family, we actually talked and prayed about getting the call while he was gone. Of course, we would've LOVED to have been together, but it felt like if he was with his family that our call could be really special for him to share with his family, too. He got to share LIVE with his mom & dad, sister, bro-in-law, and my sweet nephew and niece. Their reaction alone was worth it!

My mom couldn't even understand me when I said we got the referral because I was sobbing again, which caused her to start sobbing. She said, "Ape, did you get your referral? Just say 'yes' or 'no'!" I cried "yes! yes! yes! yes!" We just cried for a few minutes. We talked for almost an hour. Such a sweet phone call.

It's hard to remember the progression of the rest of the day, but it was filled with countless phone calls and texts to/from Brian, calls with his family, conversations with my 2 brothers and sister-in-law, and grandparents. My brother, Matt, was wearing his Ethiopian Uncle "ah-got" t-shirt that we gave him for his birthday. He's convinced we got the call because he wore his shirt that day. He also wanted to be mentioned on a blog post. Here ya go, Fats! Every phone call was filled with tears and laughter and celebration of their apparent good health. My cell phone was drained twice during the day because I spent over 6 hours on the phone that day. Needless to say, I barely worked that day. I didn't even get a shower from my sweaty workout until 4:30 [mere prep for motherhood, I guess]. And I realized that I didn't eat anything that day. So, I finally celebrated with this...
I think I went to bed at 9:00pm out of sheer emotional exhaustion. My eyes were swollen and burning. My body felt like I'd run a marathon [a reality I will never have!]. But my heart was beyond full and grateful. I wrote our babies a letter before I fell asleep so one day I could share with them what happened on the day I saw their faces for the first time. And then, I fell into sweet dreams...eager to pick up Brian from the airport the next morning at 9:30am. 24 hours is all we had to wait to see each other after seeing their faces. What a GOOD day!!! The best is yet to come...


**One more post tomorrow on what the next steps
and time line look like for getting these babies home!